Hillcrest
City Fest 2001
All Photographs, Writings and Other Content Copyright
© Tom C. Marshall and San Diego Beachlife Magazine®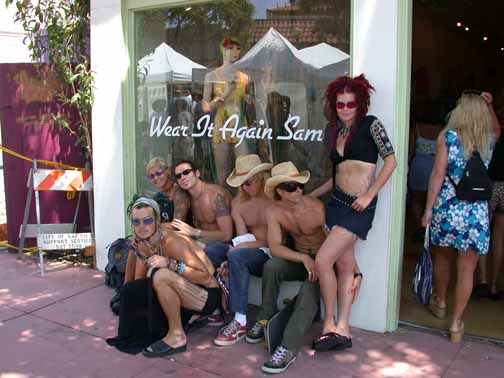 I ran into this group of friends just "hangin' out" and enjoying City Fest 2001, a great fun group just having a good time and enjoying the music, food and scenes.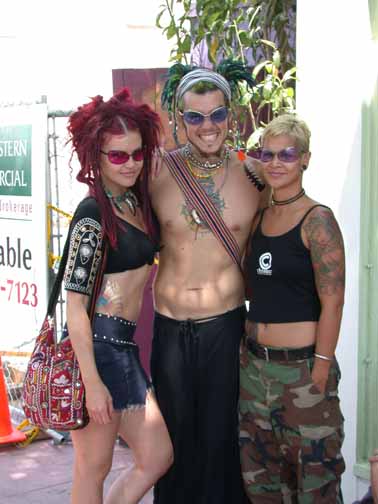 Five or Six blocks of vendors provided plenty of gifts and interesting food for people attending the fest.
The Bridget Joyce Band was there entertaining the crowd and getting ready for the release of her new "Orange" CD.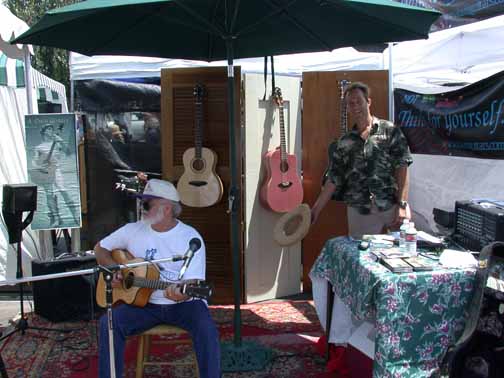 Art Davis of "A. Davis Guitars" was on hand, that's Art in the background tipping his hat. "A. Davis Guitars" are known for their high quality sound and great playability.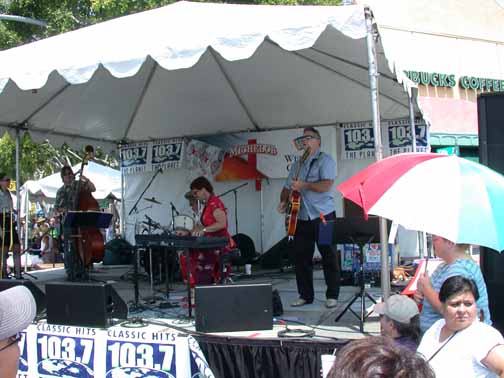 Swing Band Cool was what this group entertained with and the size of the crowd left no down that they were loved.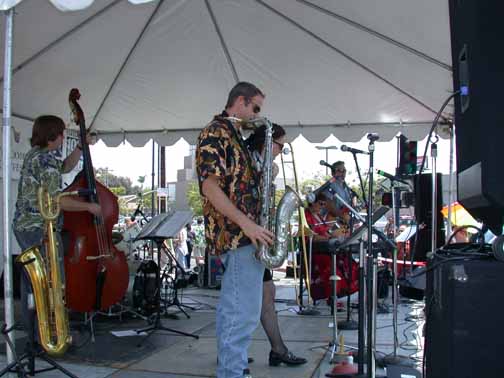 This Swing Dance Couple really knew how to Boogie!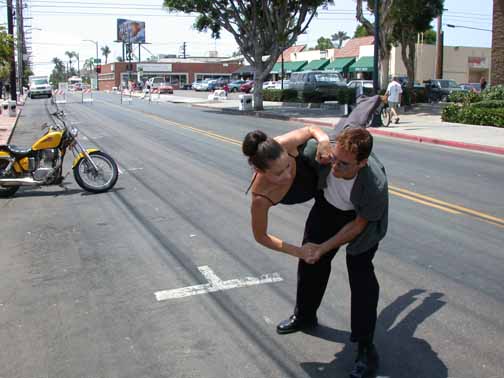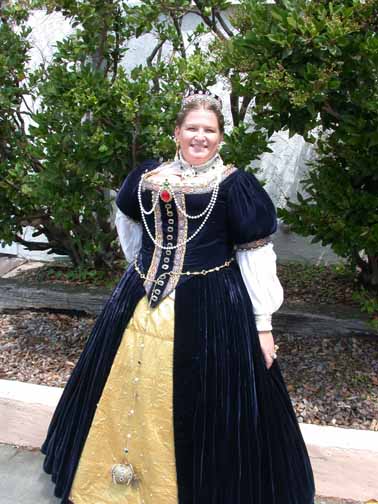 This Lady from the Renaissance Fair made me think of the Queen from "Alice in Wonderland"
A really Cool Zydaco Band from the Bayou's of San Diego.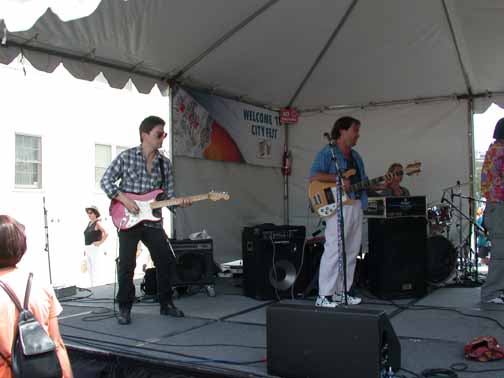 The Guitar Player for this Zydaco band was really great, playing a combination of rhythm and lead he was very, very solid... I've heard of lot of really great guitarist - some of the worlds best, yet this guy (who for some reason remains unknown and fameless) really impressed the heck out of me!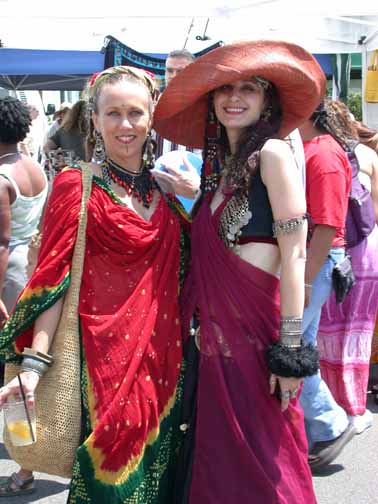 All Photographs, Writings and Other Content Copyright
©Tom C. Marshall and San Diego Beachlife Magazine®

Tom C. Marshall
PO. Box 70053
San Diego, CA 92167
Email Publisher@sdbeachlife.com
(619) 222-5489