Gregory "Greg" Cipes
Jr. Pro Surfer
Pre-Contest Party
at
Jeff and Scott Warwick's House
on Brighton Ave. (pronounced B-Right-On Ave.) in Ocean Beach, California.
All Photographs Copyright © Tom C. Marshall and San Diego Beachlife Magazine®


Gregory and his legion of female friends. The girls wish Greg well in the Longboard division in Oceanside tomorrow, July 16th 1998.

Scott Warwick: Super Hot Men's Division
Longboarder mixes 1960's Soul Surfing with Classic Power moves.


Gregory's girlfriend keeps him out of party mischief.

Contest Day - July 16th 1998
Greg was to call me at 5:30 AM and wake me up. Instead, I was up at 5:00 and ready to go by 5:45. So... I went next door and found Greg and a house full of "Surf Rats" asleep on couches, floors and one guy curled up in the Kitchen between the stove and refrigerator. I kicked Greg in the head and yelled "Off Your Butts and On Your Feet". We pulled into the contest area with about one minute to spare.

Greg meets good friend and fellow Florida contestant Margot Mantovani.


Greg gets five on his way to the finals.


Greg Cipes "Cuts Back With Some 60's Soul".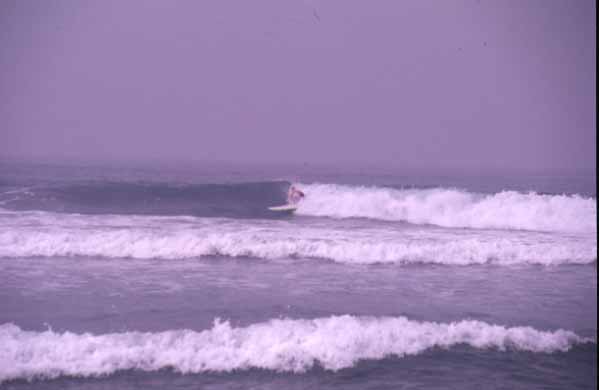 Gregory Cipes - Underwater.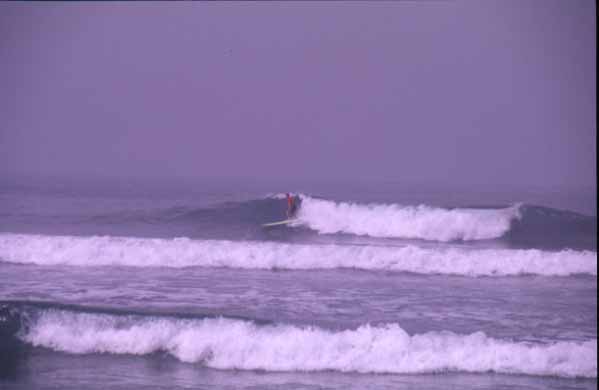 Gregory Cipes - In the Sweet Spot.


Gregory Cipes - Up The Wall.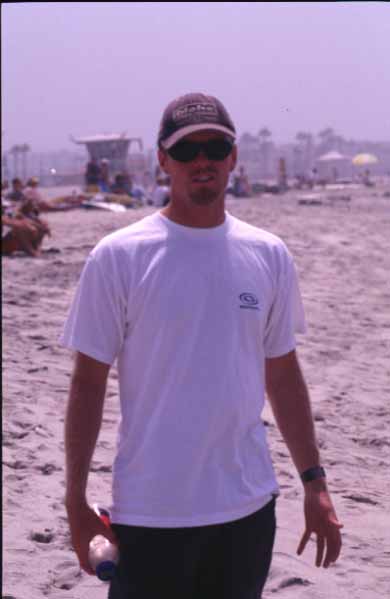 Jeff "Mr. Smooth" Warwick - Snowboard Instructor to the Stars during the Winter
and Greg Cipes' Coach/Manager during the Summer.


Margot Mantovani Powers through a Section.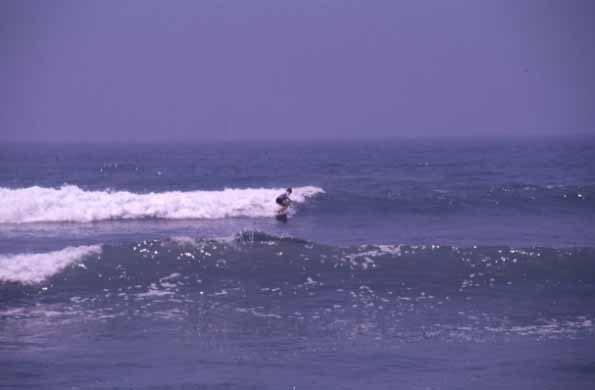 Margot Mantovani gets ready to turn down the line.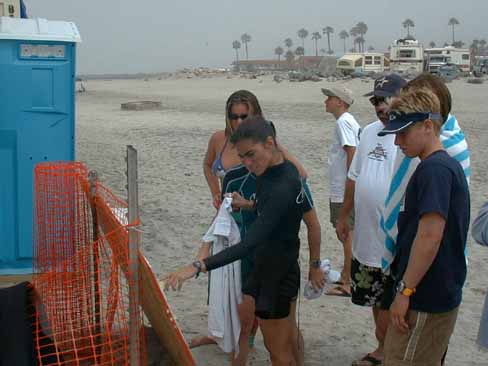 Margot and Greg check the standings. Both Advance!


Margot gets the news from her Mom and Surf Coach that she makes the finals and will be rated the top Jr. Women's East Coast Surfer for the Year. Margot who is deaf, communicates with her Mom and Coach by Lip Reading English and Spanish.

Margot Mantovani is making her Sponsors Very Happy.
She's the Top Rated East Coast Jr. Woman Surfer and surfs for.

Reef Brazil
Victory Wetsuits - Clean Ocean Surfboards - Fly Girls
Liquid Addiction Surf Shop of Fort Lauderdale.

(Editor's note: Why Reef Brazil doesn't use her as their #1 Bikini Model is a mystery to me. This Young Lady is the Complete Package.
She's a known quantity in the surfing world and is beautiful too.)


Margo Mantovani Studies the Surf.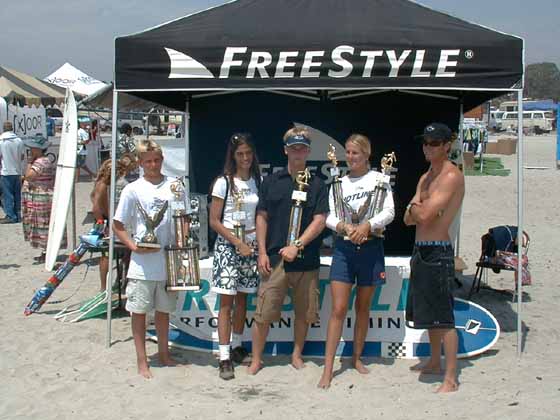 The "FreeStyle Team" (Left to Right) A.J Sehorn of Santa Cruz, California. Margot Mantovani of Deerfield Beach, Florida. Greg Cipes of Deerfield Beach, Florida. Nicole Kennedy of Santa Cruz, California and the Team Coach - D'Mea.
All Photographs Copyright © Tom C. Marshall and San Diego Beachlife Magazine®
Tom C. Marshall
PO. Box 70053
San Diego, CA 92167
Email Publisher@sdbeachlife.com
(619) 222-5489