Halloween
Ocean Beach 1998
All Photographs Copyright © Tom C. Marshall and San Diego Beachlife Magazine®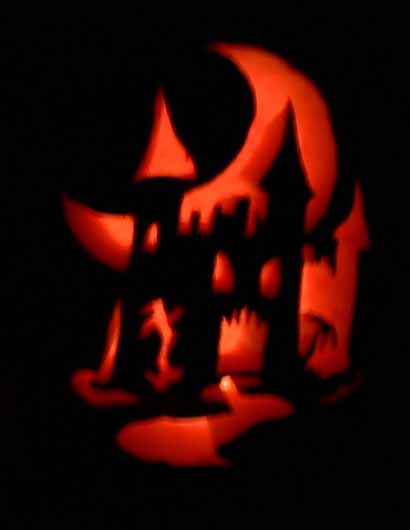 The Wizard of Tony's Bar

The Good Witch and Her Bad Friends

Flower Power Girl From Brazil.
Mermaid with Friends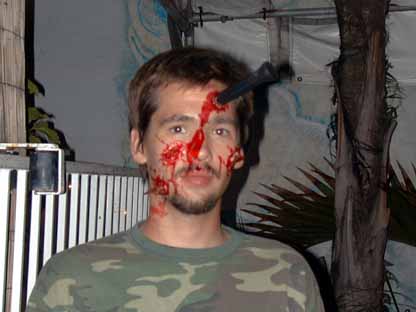 Jumpin' Jack Flash
" I was Crowned with a Spike Right Through My Head"
I tried to "Flirt" with her but she gave me the Cold Shoulder.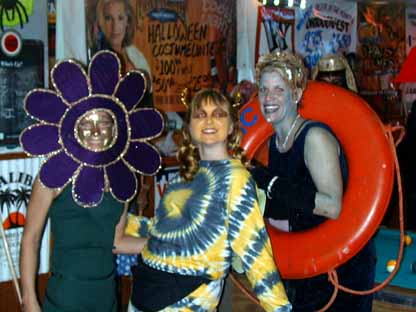 Is that BUD for ME!
Here's some of the Heaven's Gate Group... With Their Comet..
This Space Alien Grim Reaper must have been after
the "Heaven's Gate" crowd from the photo above.

Tony's Waitress "Wonder Woman".
Looking on is Little Chef Waitress Karen who realizes
that this is the way everyone should see their waitress.

Fidel Castro... After having tortured Cuba with Communism
Shows up for Halloween in the "People's Revolutionary Republic of Ocean Beach"

The Bank Robbers of O.B.

Mom! Is that you?

Ludmilla and Andrea
"The Women from Brazil"

But then... Some People Were Too Busy To Dress Up!
All Photographs Copyright © Tom C. Marshall and San Diego Beachlife Magazine®
Tom C. Marshall
PO. Box 70053
San Diego, CA 92167
Email Publisher@sdbeachlife.com
(619) 222-5489