Nicole Kennedy
"Best-In-The-West"
This Santa Cruz, California Women's Amateur Surfer
Is Sponsored by Doc's Proplugs
FreeStyle Watches - Hotline Wetsuits
And of course Kennedy Surfboards.
All Photographs Copyright © Tom C. Marshall and San Diego Beachlife Magazine®



This recent University of California at Santa Cruz graduate has her sights set on always being a Top Rated Woman Surfer, a positive role model and a Ph.D. in Marine Biology.
Nicole Kennedy (Greg Cipes "Free Style" Team Mate) shows some of her Power Moves.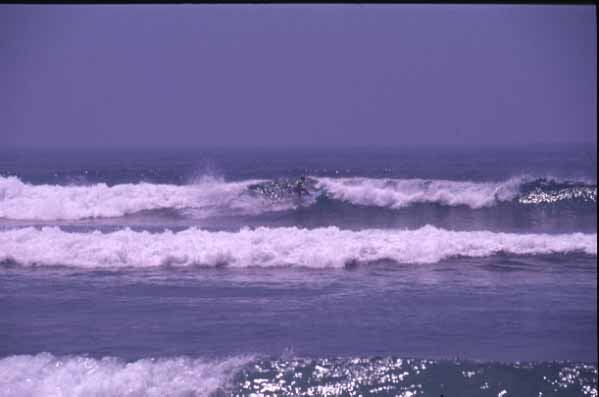 Nicole Kennedy (Free Style, Hotline and Kennedy Surfboards) Slams in for an Awesome Cutback.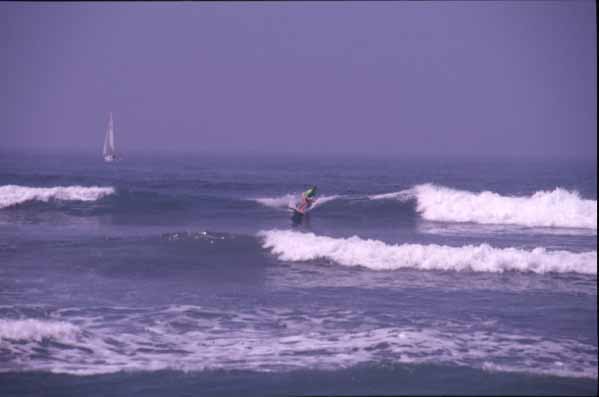 Nicole Cuts Back Into The Wave.


Nicole Kennedy - Working all of the Wave.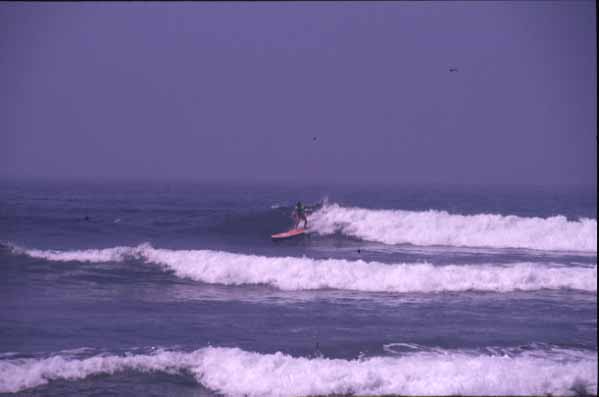 Nicole Kennedy - Goin' Backside in the Sweet Spot.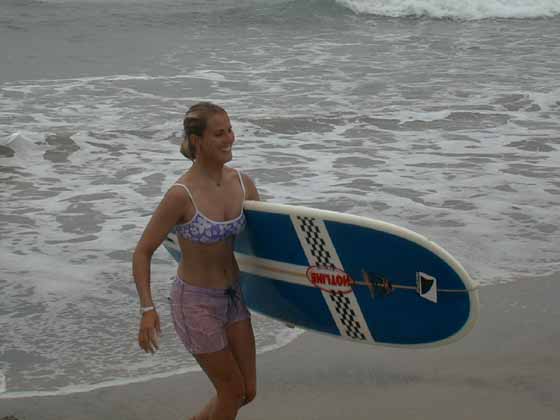 Nicole Wins the Women's Paddle Race.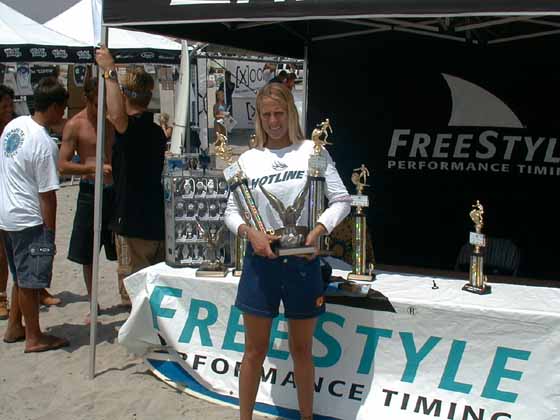 Nicole Kennedy with 3 of her 4 Trophies.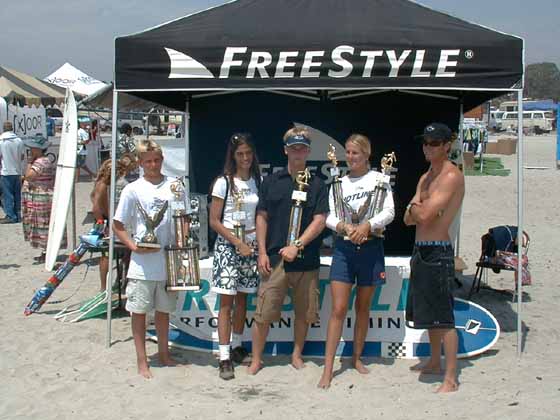 The "FreeStyle Team" (Left to Right) A.J Sehorn of Santa Cruz, California. Margot Mantovani of Deerfield Beach, Florida. Gregory Cipes of Deerfield Beach, Florida. Nicole Kennedy of Santa Cruz, California and the Team Coach - D'Mea.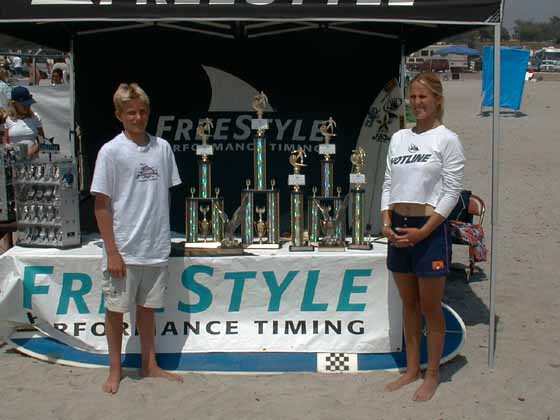 Nicole Kennedy and Surfing Friend A.J. Sehorn, both of Santa Cruz, California show off their "Hoard of Trophies". A.J. and Nicole got the Iron Man/Iron Woman Awards.
Nicole got Trophies for: Women's Longboard 3rd Place, Jr. Women's Shortboard 3rd Place, Paddle Board Race 1st Place and the Iron Woman Award.
A.J. got Trophies in the Menehune Division for Paddleboard 1st Place, Longboard 2nd Place, Shortboard 4th Place and the Iron Man.

Editor;s Note: The Iron Women/Man Award is give to the competitor with the best overall performance in two or more events.
All Photographs Copyright © Tom C. Marshall and San Diego Beachlife Magazine®
Tom C. Marshall
PO. Box 70053
San Diego, CA 92167
Email Publisher@sdbeachlife.com
(619) 222-5489