The Ocean Beach
Street Fair & Chili Cook Off- 1999
All Photographs Copyright © Tom C. Marshall and San Diego Beachlife Magazine®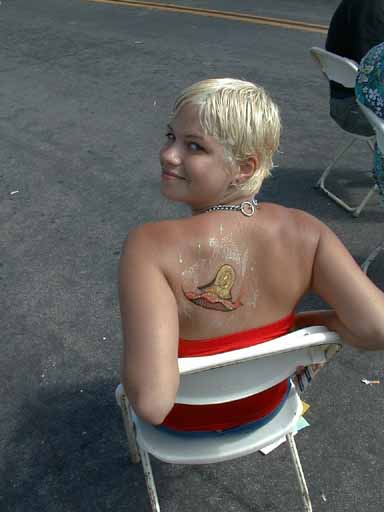 "Goddess-of-the-Fair"

"Commando Chili"

By far the best chili was served up by non-other than the Commanding Officer of the U.S.Navy's Legendary SEAL Team One. In the SEAL's an aggressive warrior, one who is in top physical condition and let's nothing stand in his way of getting the job done is known as a "Meat Eater"... A "Meat Eater" is the type of SEAL that gave SEAL Team it's well deserved reputation. The Captain of SEAL Team One, Tom Carlson is a "Meat Eater" and he makes Chili (you have to spell it with a capital "C" for "C-4" the "plastic explosive" favored by Navy SEAL's) for "Meat Eaters".... This is Real "Meat Eaters" Chili and he has taken top honors at just about every competetion around to prove it.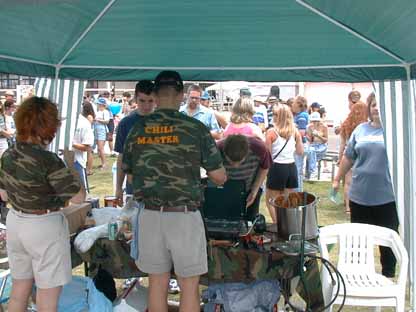 "VIVA Santana" was incredible... This was the band that amazed everyone at the street fair. This group could/should add "All Stars" to their name. The Guitarist started off at full speed and got even hotter as the set progressed. When "Captain Conga" and the timbale player took over, I though I was in San Francisco in the '60's listening to Coke and Pete Escovedo. This band was tight - solid and didn't slow down and the vocals by Tom Connor were nothing short of phenomenal.... My good friend for the surf club Mike Berrill said these guys were great - but Mike you didn't say they were really great.
The Editor says... "Check your club dates and DO NOT miss this band live!!!!
Also: Click on their picture above for more "Viva Santana" photos.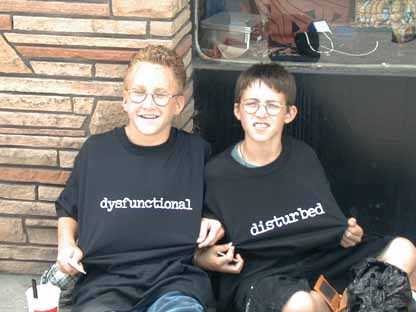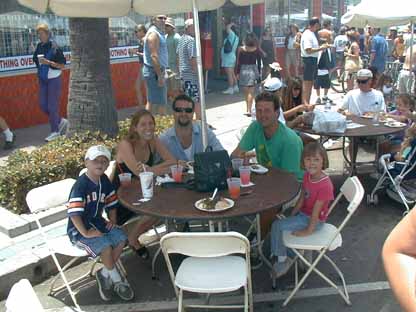 Family outings are a tradition for the OB Street Fair & Chili Cook Off.

Having Fun in the "Beer Garden"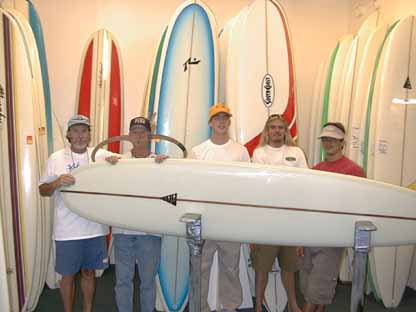 For some, The OB Street Fair means it's time to buy a new Surfboard at South-Coast Longboards. Scott "Laid-Back-Lennie" Warwick sells a new surfboard to the "Man with the Bone in his nose".
_____________________________________
It's Birthday Time for Surfers
Scott and Matt
Matt with two extreme Goddesses!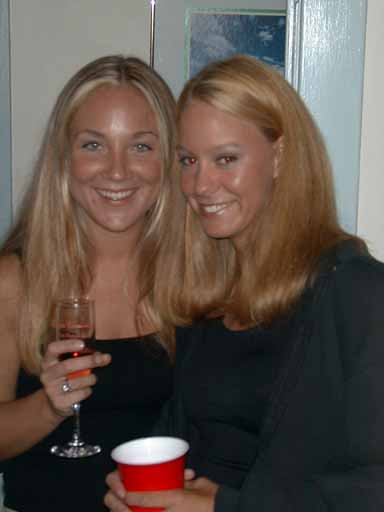 These two Goddesses AMAZE ME!!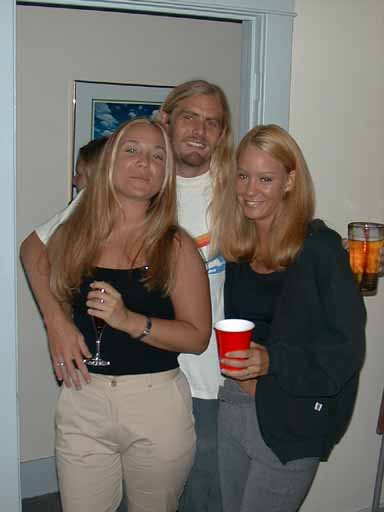 Scott Starts out Radical!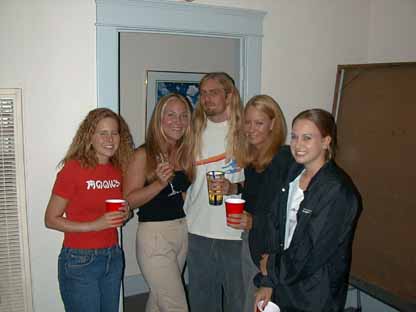 And gets more Radical!
This is why Scott is my Hero!
All Photographs Copyright © Tom C. Marshall and San Diego Beachlife Magazine®
Tom C. Marshall
PO. Box 70053
San Diego, CA 92167
Email Publisher@sdbeachlife.com
(619) 222-5489
More Photos are on the way!