Pacific Beach - Street Fair - 1999
There was pleanty of food venors - So Forget the Diet!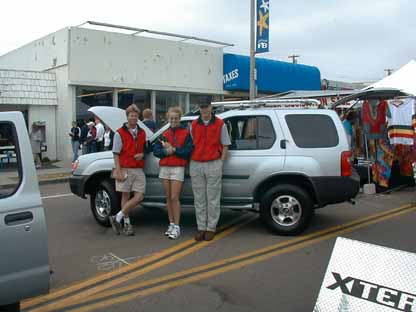 Nissan had it's marketing team out to preview the soon to be released "XTERRA".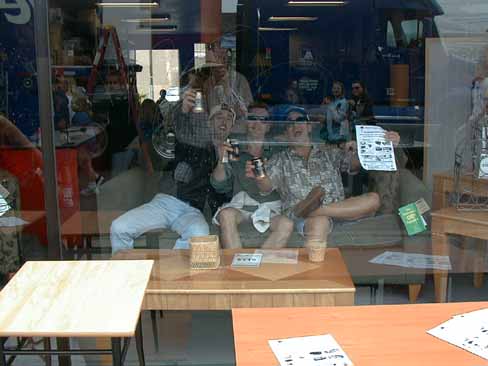 Three of Pacific Beach's "Most Elegible Bachlors" took
advantage of a furniture store display window to relax and girl watch.

Parking is always an issue so these three young ladies did a very
California thing, they skateboarded to the Pacific Beach Street Fair.

Hot Babes at a Hot Party.

The Zanzabar Coffee Shop was one of the many shops that were available for the Fair Crowd.
Here... The Three Goddesses of The Zanzabar... ready to help customers.

Lots of Bike Jumps... All Day Long... Very Impressive...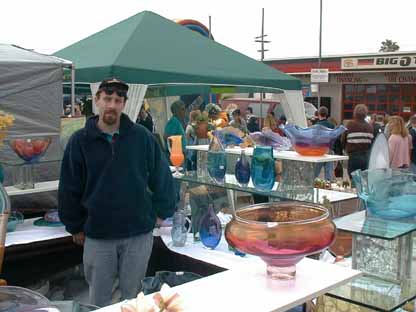 Locally Blown Glass... with the Artist...

The Garnet Avenue "Club Sceen" had a great fun crowd all day and all night.